Rhiannon Gardens
Pontlliw, Swansea
Description of the types of houses available
Violet
1 Bedroom, Semi-Detached
Rose
2 Bedroom, Semi-Detached
Marigold
3 Bedroom, Detached
Cornflower
4 Bedroom, Detached
Honeysuckle
4 Bedroom, Detached
Lavender
4 Bedroom, Detached
Violet
1 Bedroom
2 Bathrooms
Semi-Detached
56.28m2 / 605ft2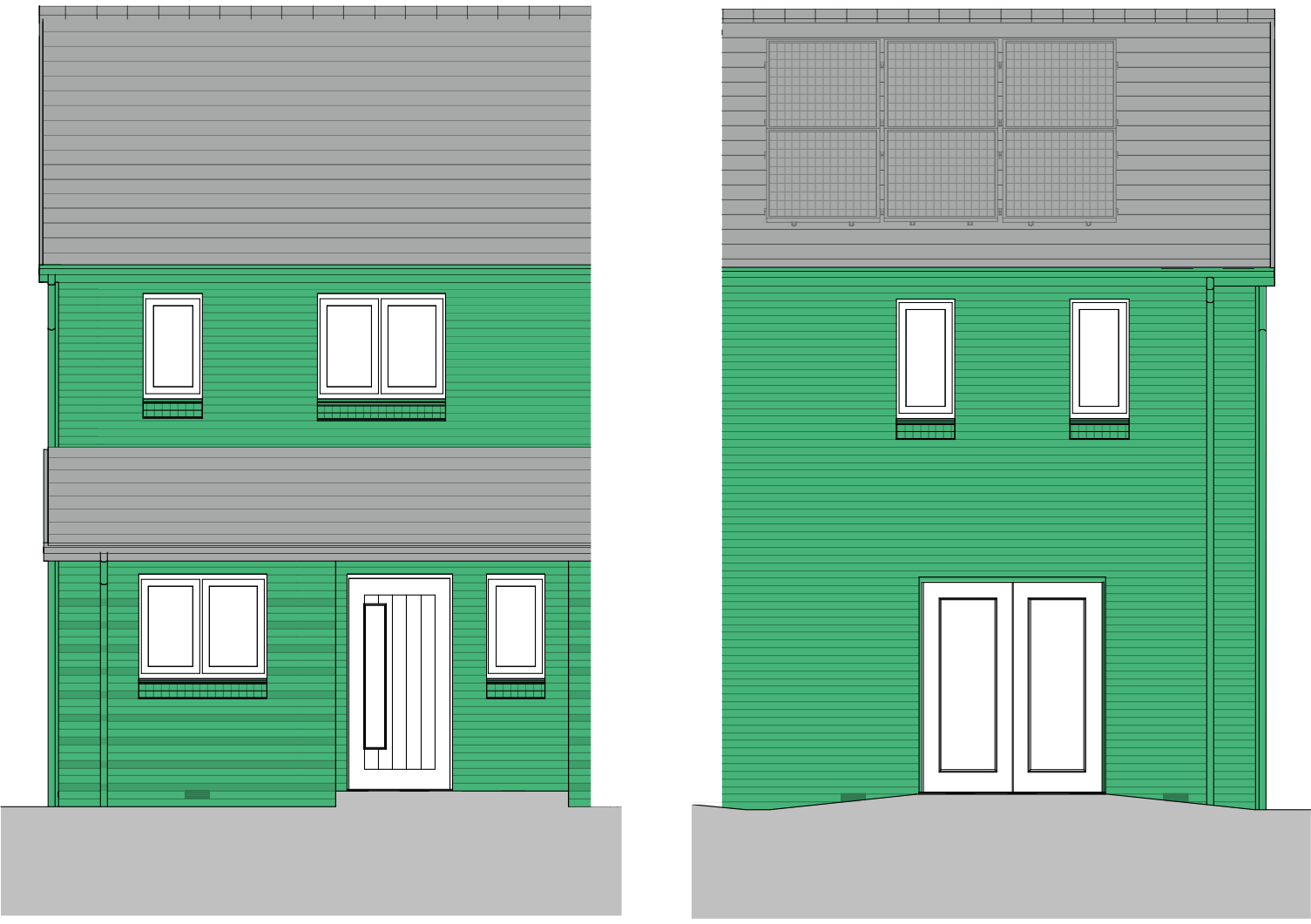 GROUND FLOOR
w/c
Open plan living/dining/kitchen
with stairs to 1st floor
FIRST FLOOR
Bathroom
Bedroom
Built in storage
GROUND FLOOR
w/c
Open plan living/dining/kitchen
with stairs to 1st floor
FIRST FLOOR
Bathroom
Bedroom
Built in storage
Rose
2 Bedrooms
2 Bathrooms
Semi-Detached
2, 76.31m2 / 821ft2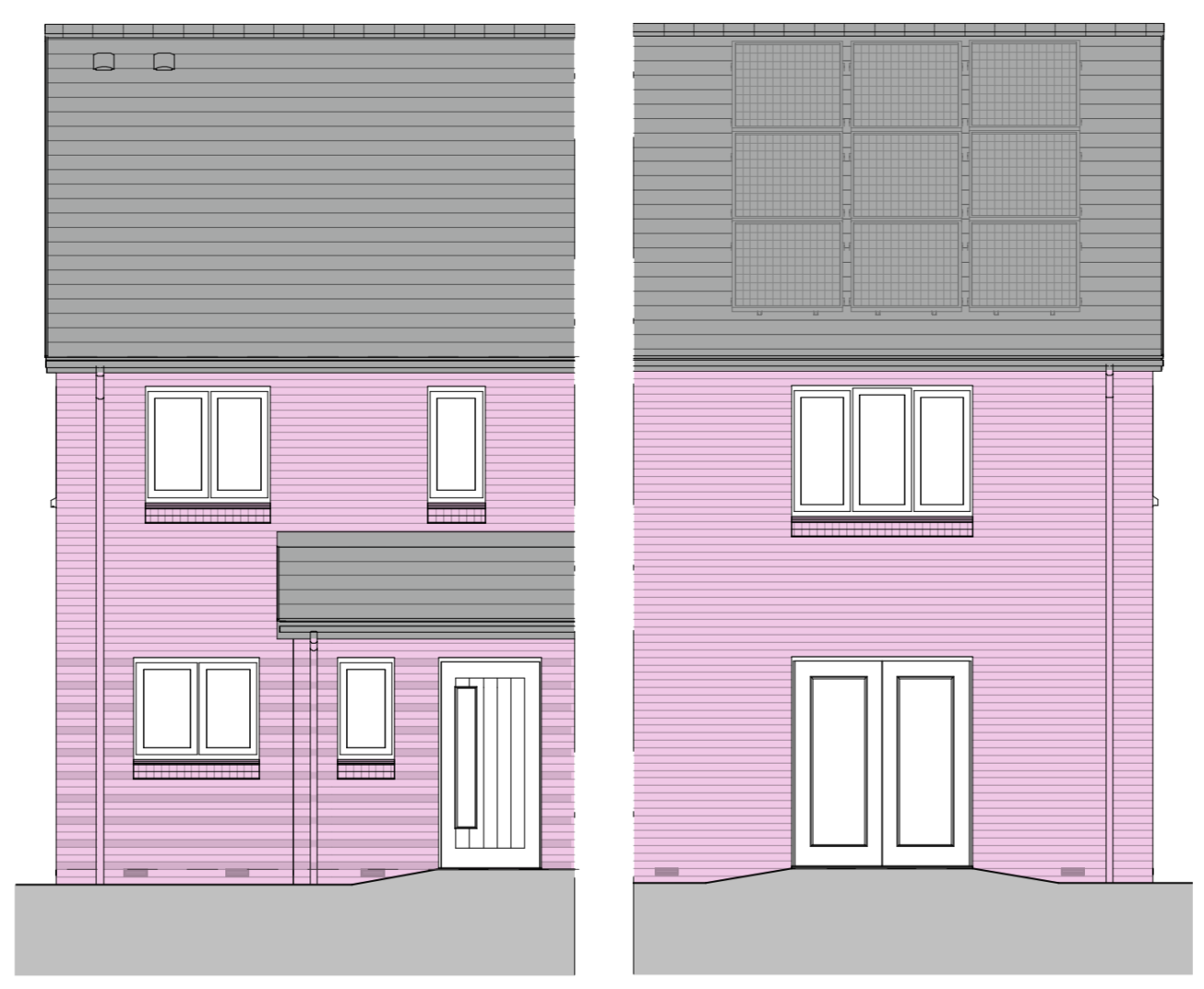 GROUND FLOOR
w/c
Open plan living/dining/kitchen
Hallway with stairs to 1st floor
FIRST FLOOR
Family Bathroom
2 Bedrooms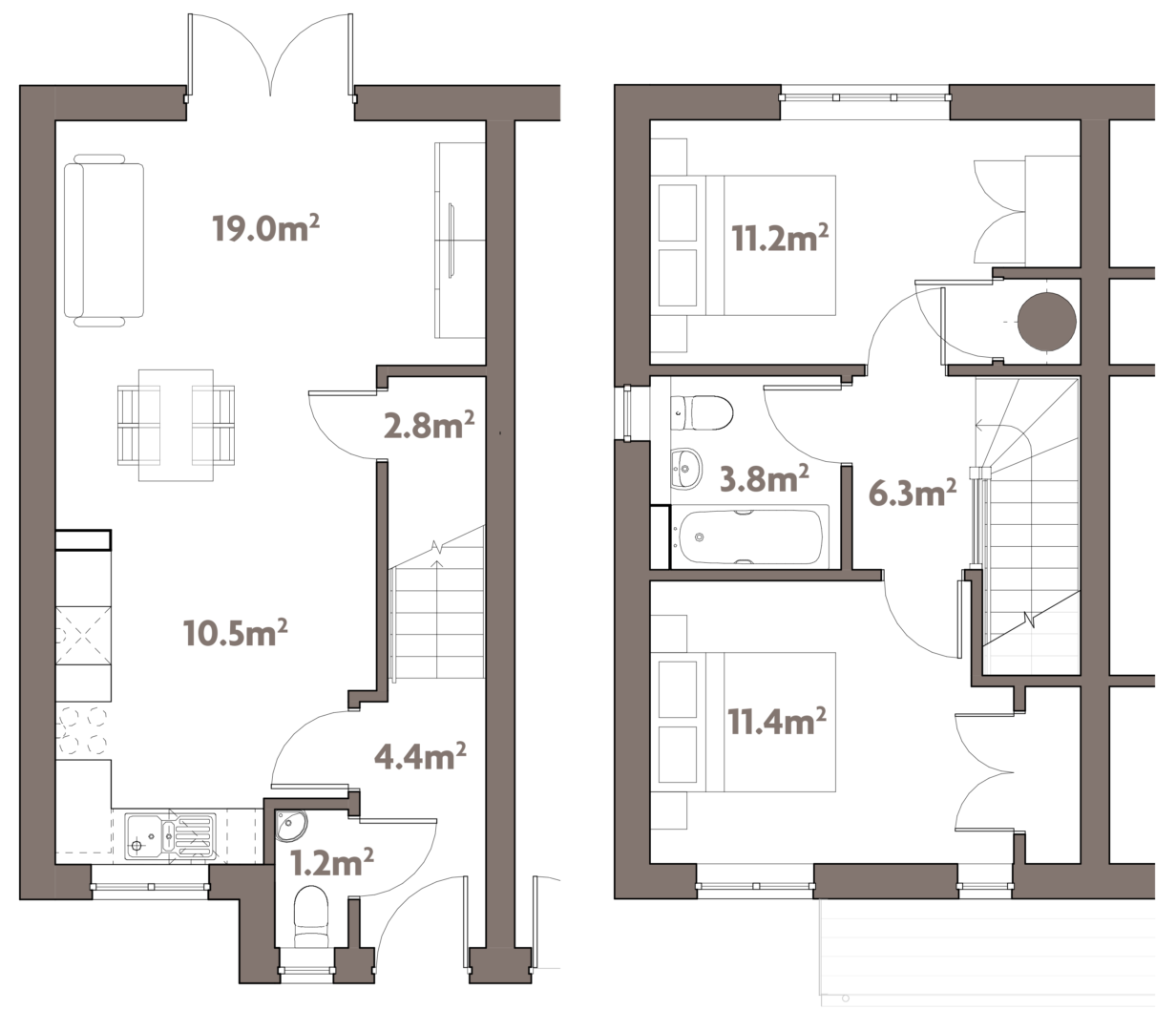 GROUND FLOOR
w/c
Open plan living/dining/kitchen
Hallway with stairs to 1st floor
FIRST FLOOR
Family Bathroom
2 Bedrooms
Marigold
3 Bedrooms
2 Bathrooms
Detached
89.76m2 / 8966ft2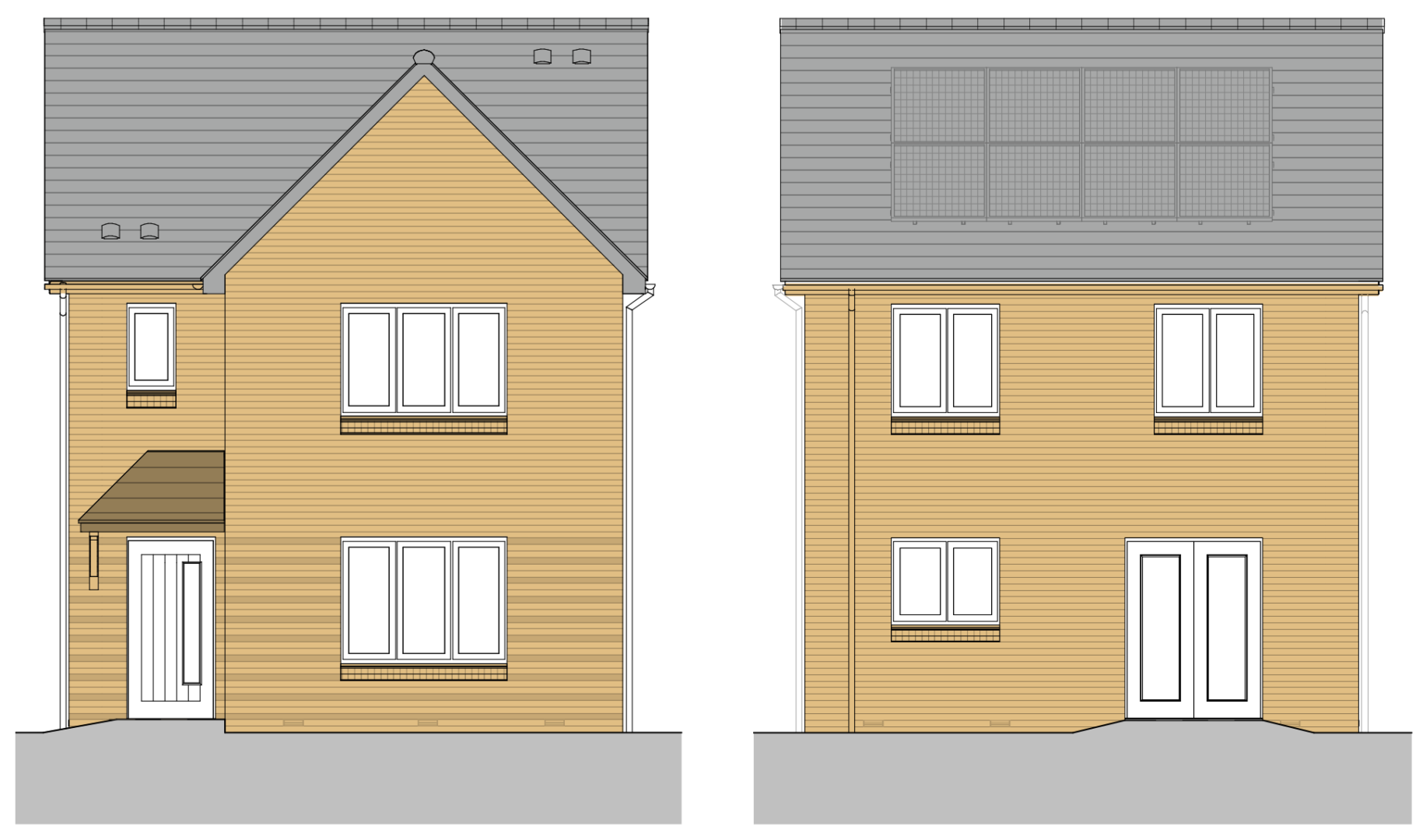 GROUND FLOOR
w/c
Open plan dining/kitchen
Living Room
Utility Room
Hallway with stairs to 1st floor
FIRST FLOOR
Family Bathroom
3 Bedrooms including;
Master bedroom with en suite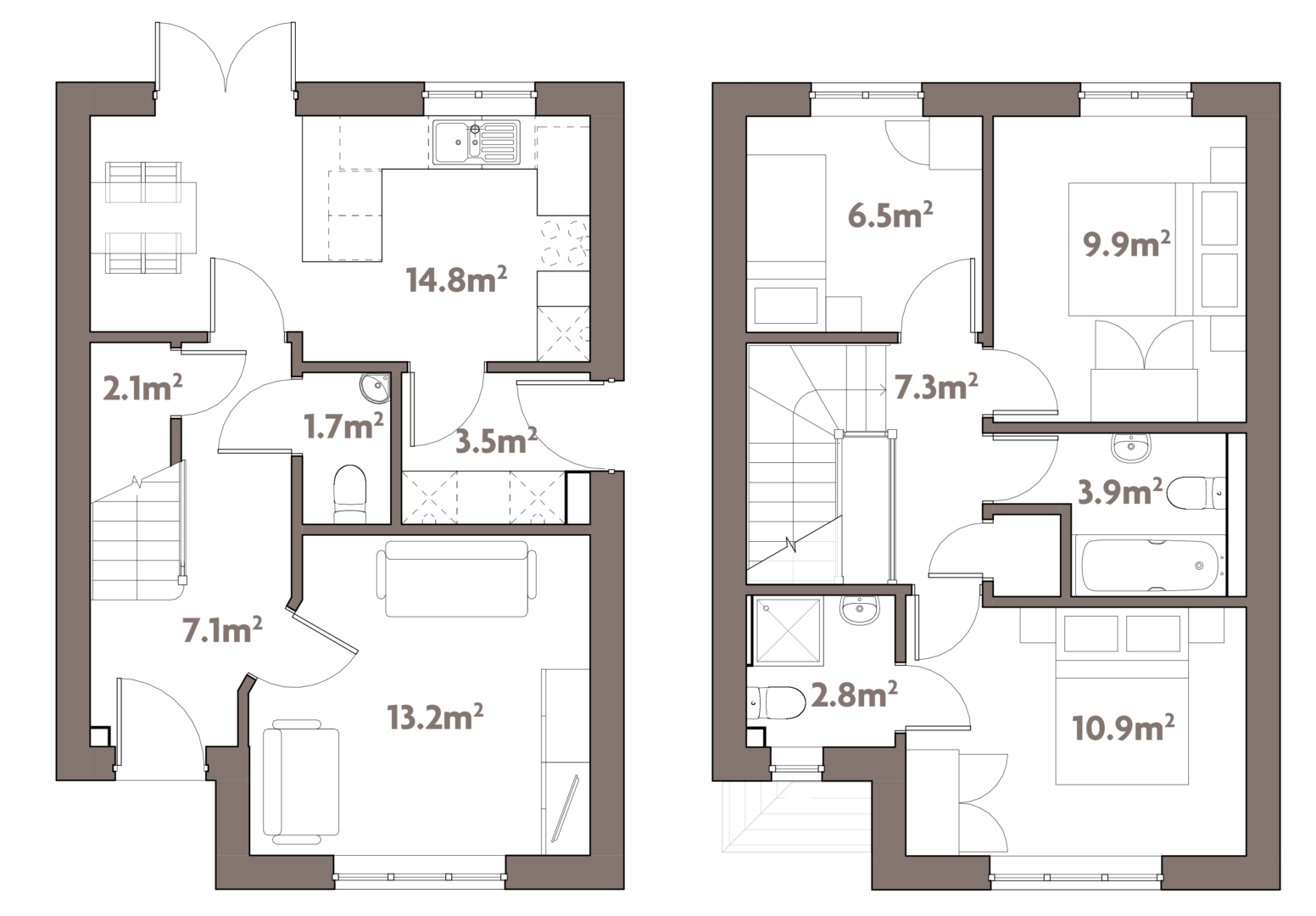 GROUND FLOOR
w/c
Open plan dining/kitchen
Living Room
Utility Room
Hallway with stairs to 1st floor
FIRST FLOOR
Family Bathroom
3 Bedrooms including;
Master bedroom with en suite
Poppy
3 Bedrooms
2 Bathrooms
Detached
98.46m2 / 1,060ft2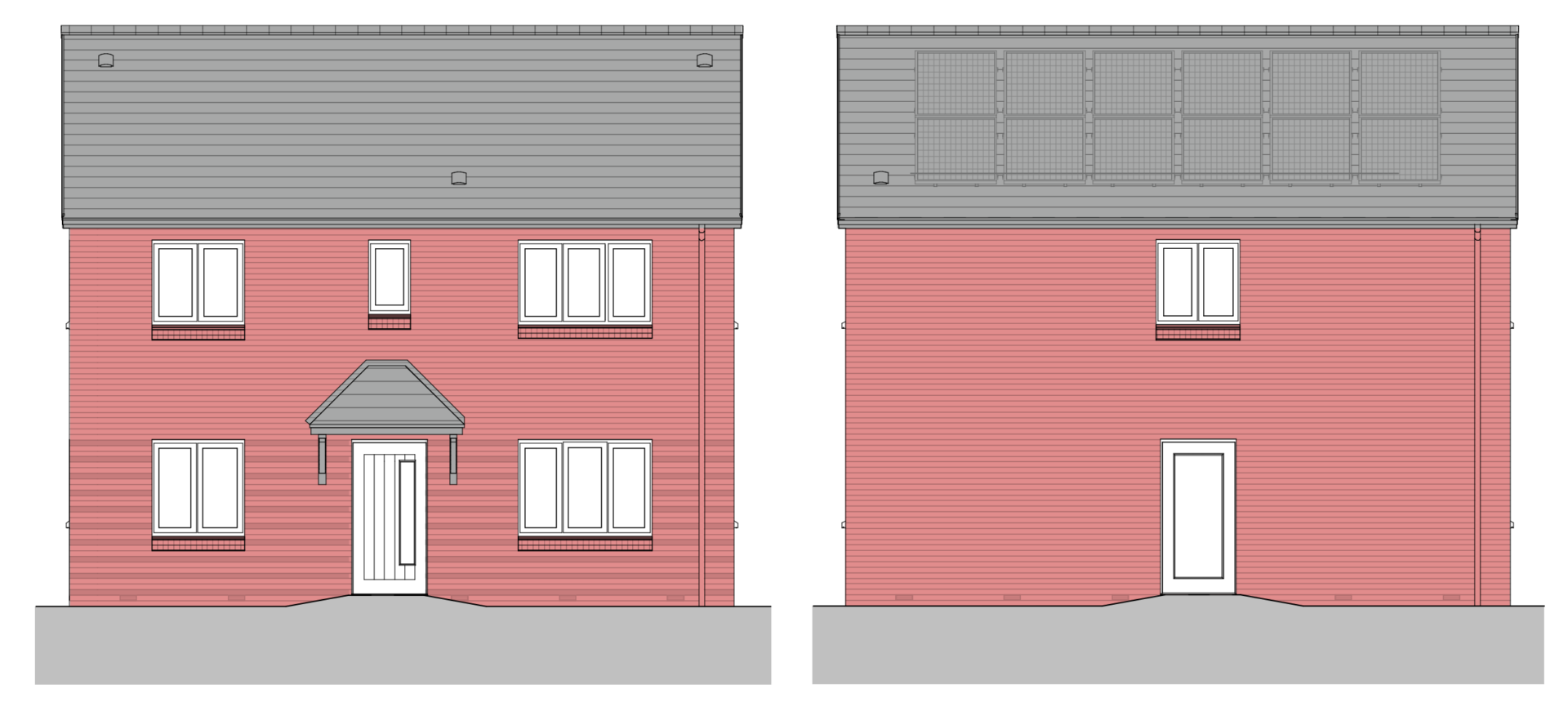 GROUND FLOOR
w/c
Open plan dining/kitchen
Living Room
Utility Room
Hallway with stairs to 1st floor
FIRST FLOOR
Family Bathroom
3 Bedrooms including;
Master bedroom with en suite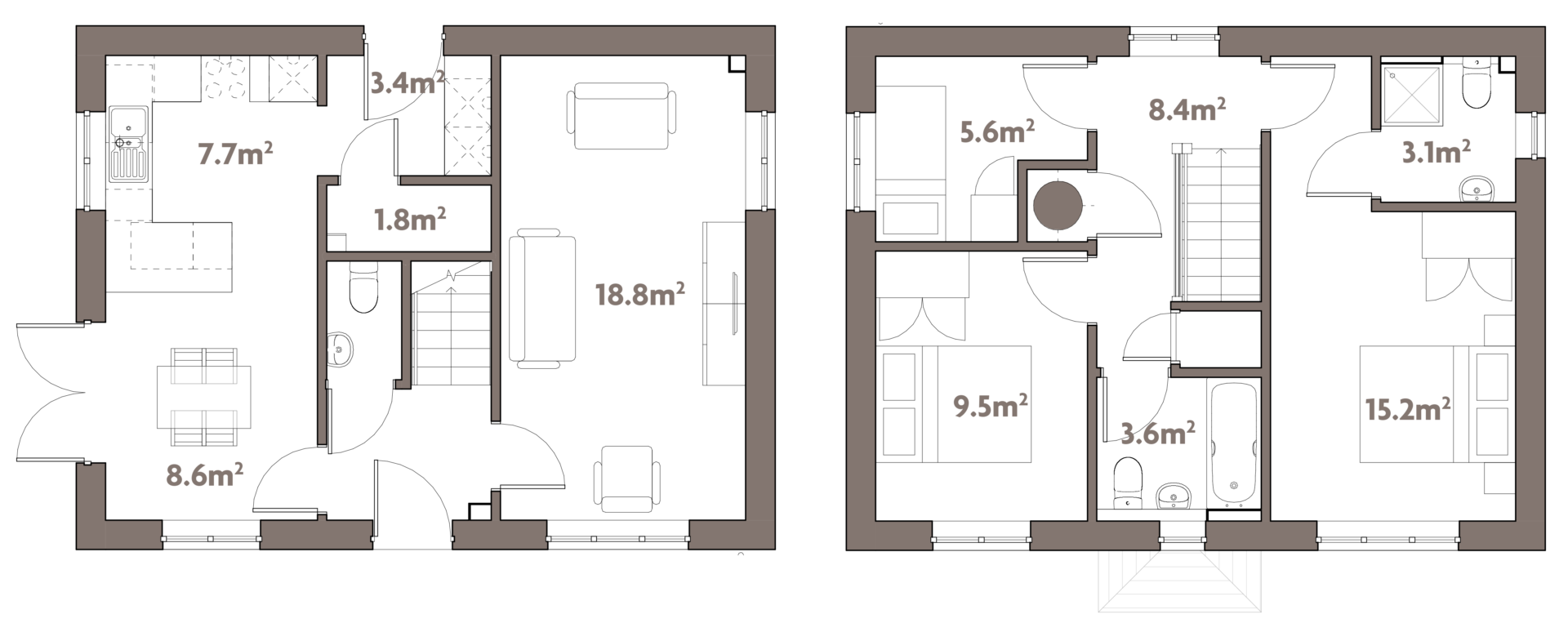 GROUND FLOOR
w/c
Open plan dining/kitchen
Living Room
Utility Room
Hallway with stairs to 1st floor
FIRST FLOOR
Family Bathroom
3 Bedrooms including;
Master bedroom with en suite
Cornflower
4 Bedrooms
2 Bathrooms
Detached
120.48m2 / 1,296ft2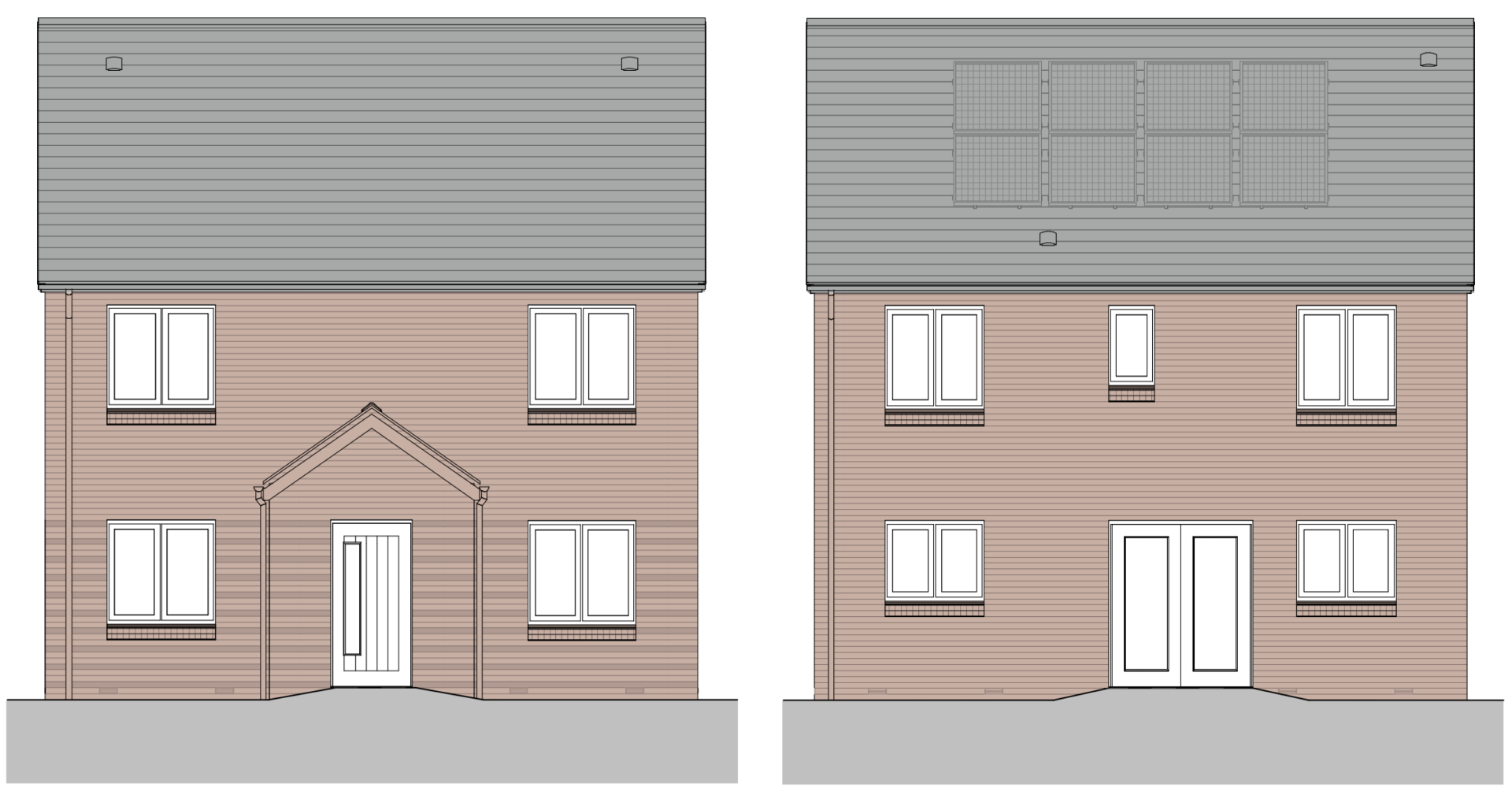 GROUND FLOOR
w/c
Open plan dining/kitchen
Living Room
Utility Room
Hallway with stairs to 1st floor
FIRST FLOOR
Family Bathroom
4 Bedrooms including;
Master bedroom with en suite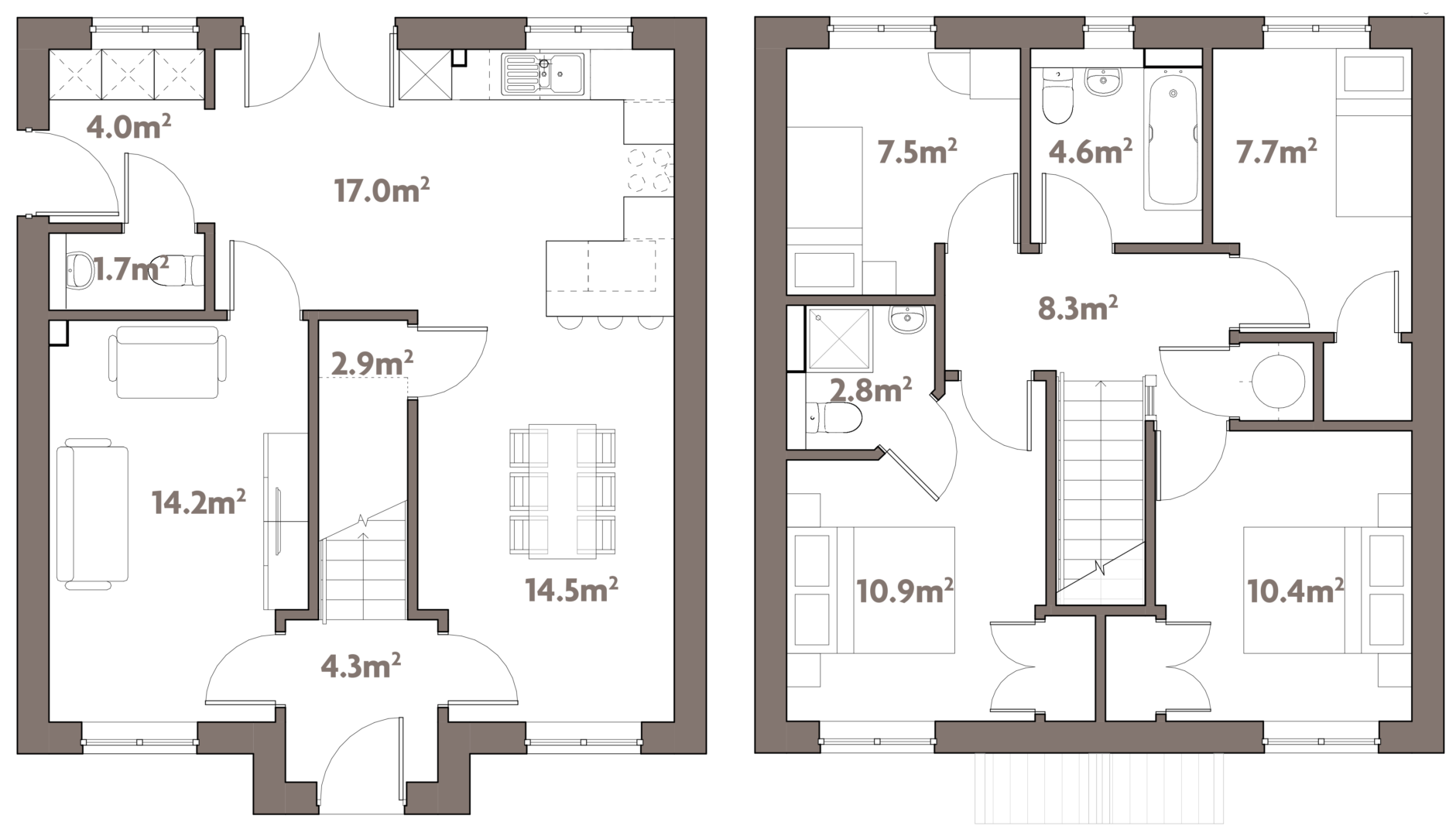 GROUND FLOOR
w/c
Open plan dining/kitchen
Living Room
Utility Room
Hallway with stairs to 1st floor
FIRST FLOOR
Family Bathroom
4 Bedrooms including;
Master bedroom with en suite
Honeysuckle
4 Bedrooms
2 Bathrooms
Detached
115.17m2 / 1,239ft2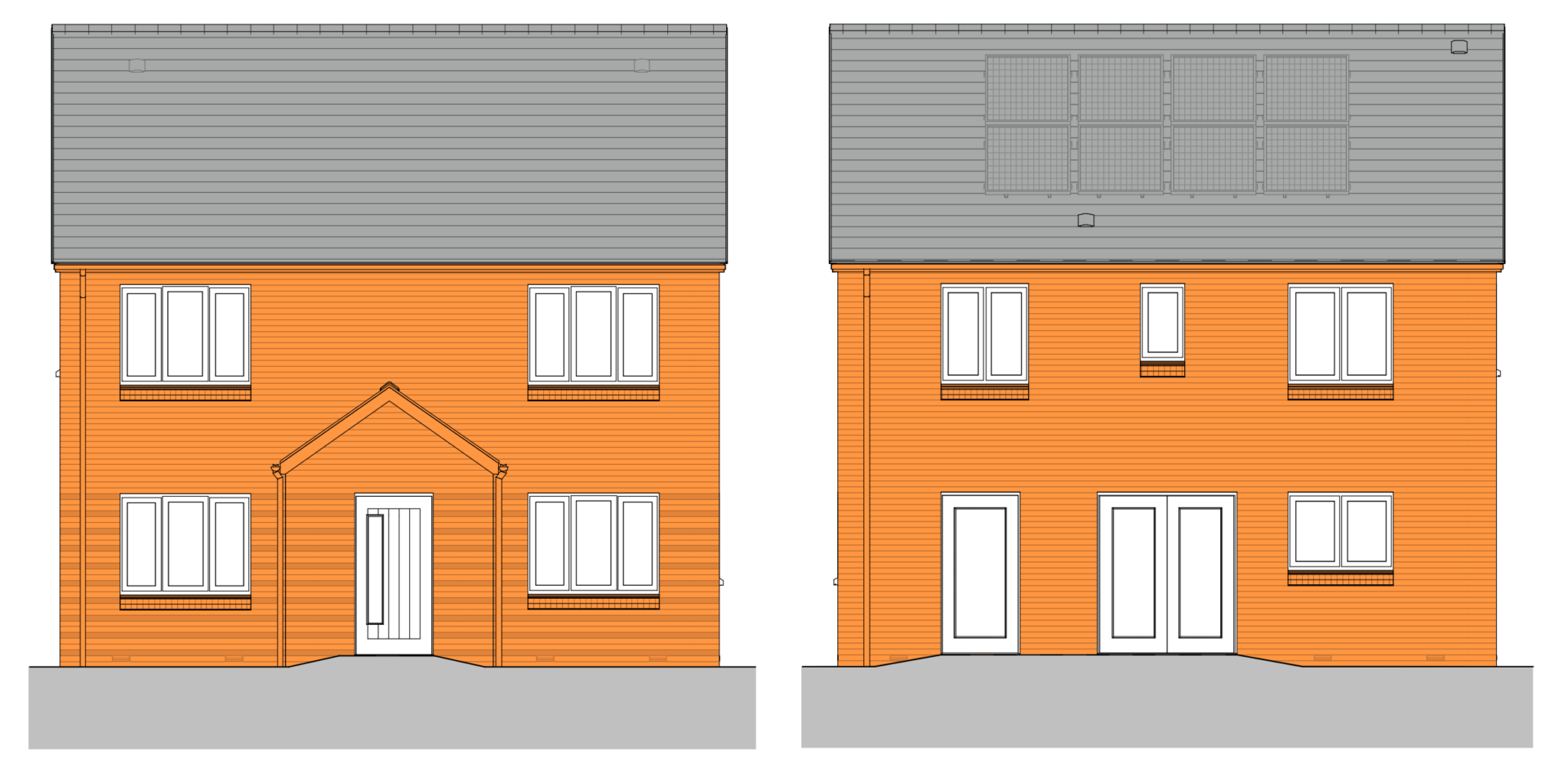 GROUND FLOOR
w/c
Open plan dining/kitchen
Living Room
Utility Room
Hallway with stairs to 1st floor
FIRST FLOOR
Family Bathroom
4 Bedrooms including;
Master bedroom with en suite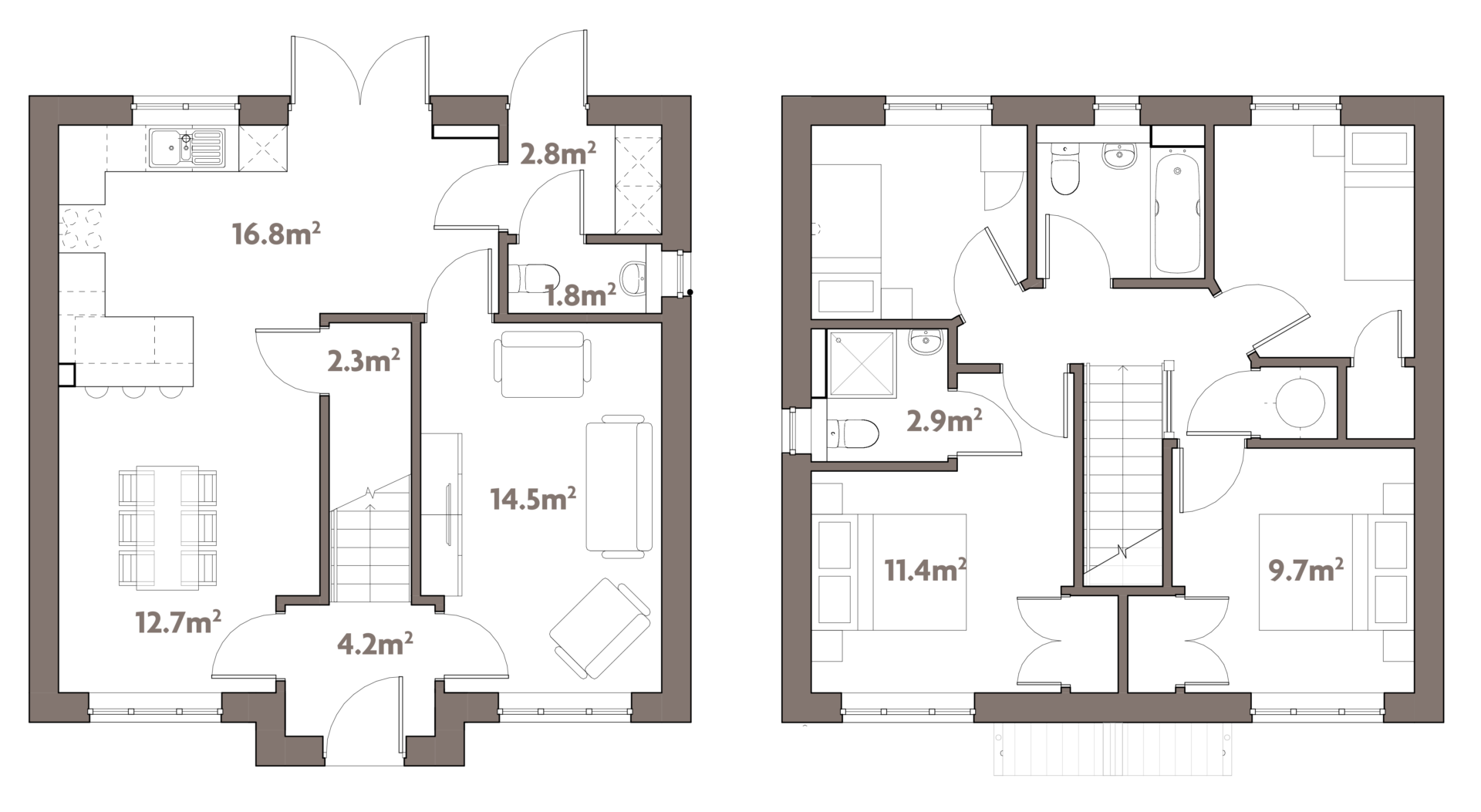 GROUND FLOOR
w/c
Open plan dining/kitchen
Living Room
Utility Room
Hallway with stairs to 1st floor
FIRST FLOOR
Family Bathroom
4 Bedrooms including;
Master bedroom with en suite
Lavender
4 Bedrooms
2 Bathrooms
Detached
134.89m2 / 1,452ft2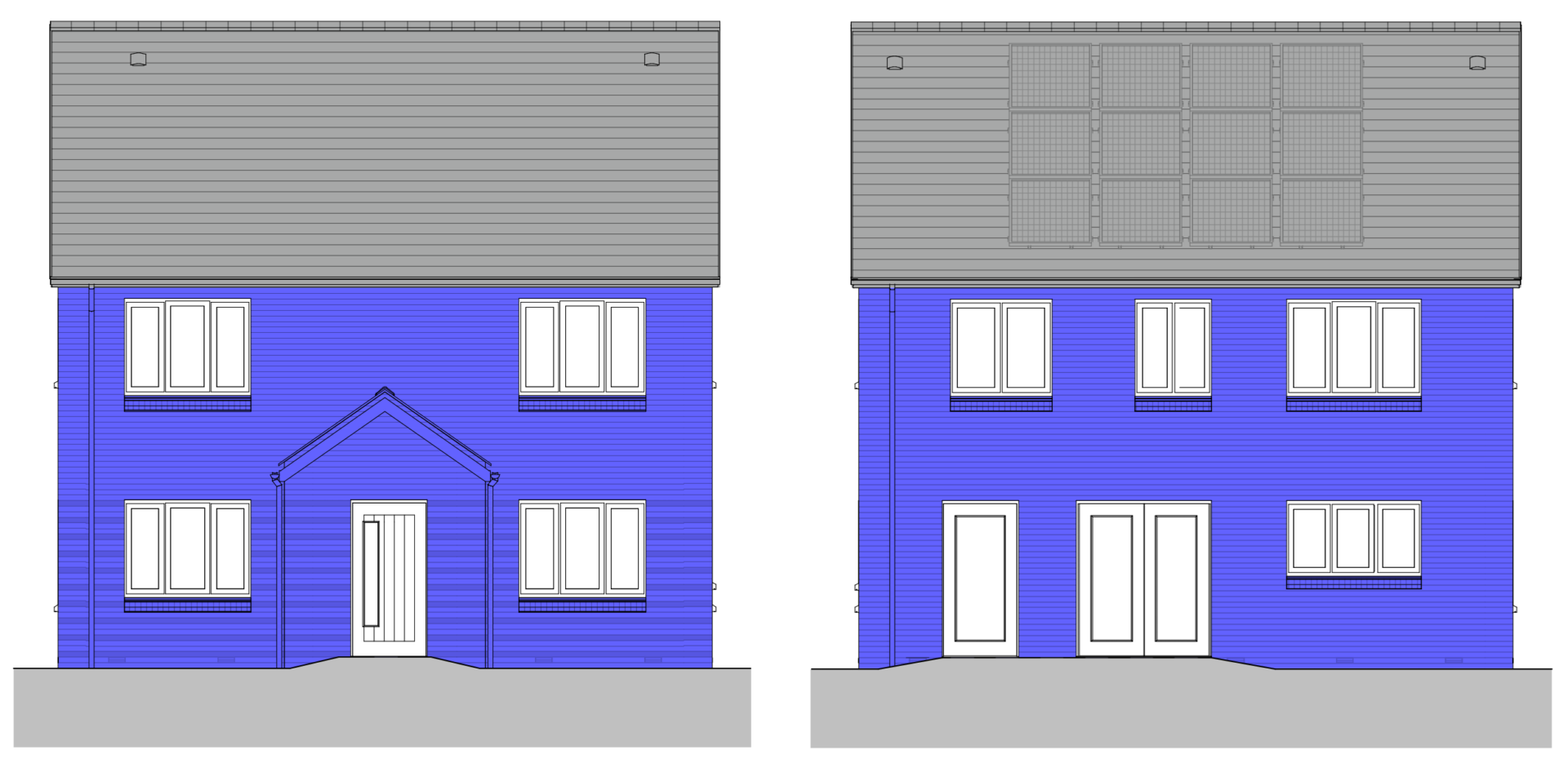 GROUND FLOOR
w/c
Open plan dining/kitchen
Living Room
Utility Room
Hallway with stairs to 1st floor
FIRST FLOOR
Family Bathroom
4 Bedrooms including;
Master bedroom with en suite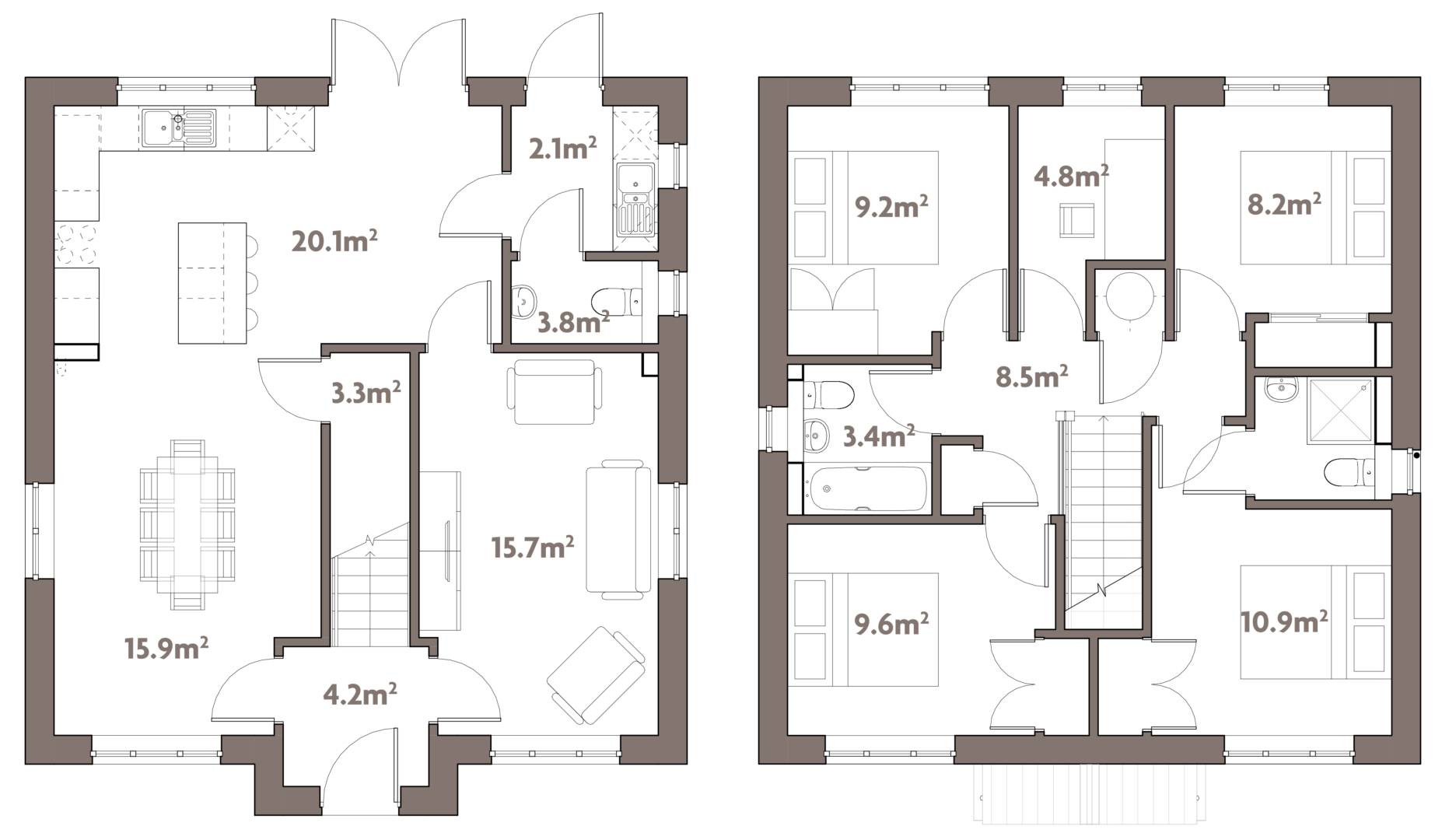 GROUND FLOOR
w/c
Open plan dining/kitchen
Living Room
Utility Room
Hallway with stairs to 1st floor
FIRST FLOOR
Family Bathroom
4 Bedrooms including;
Master bedroom with en suite
Rhiannon Gardens
Pontlliw, Swansea
Pontlliw
Rhiannon Gardens is situated on the outskirts of the village, within easy commute to the city of Swansea and just off Junction 47 of the M4 motorway. The village has a Primary school, as well as local amenities including a village shop, pub and Post Office. It is also home to Pontarddulais Golf Club. Rhiannon Gardens is situated between the neighbouring villages of Penllergaer and Pontarddulais and is just 10 minutes from the beautiful Penllergaer Valley woods – 12 square miles of woodland paths for everyone to explore. For those wanting a combination of village life with the great outdoors and an escape to the coast, Rhiannon Gardens development is ideal. Both Swansea Bay, the Gower coastline and Carmarthenshire are within easy reach and are renowned for walking and include a vast array of adrenaline packed experiences for all the family.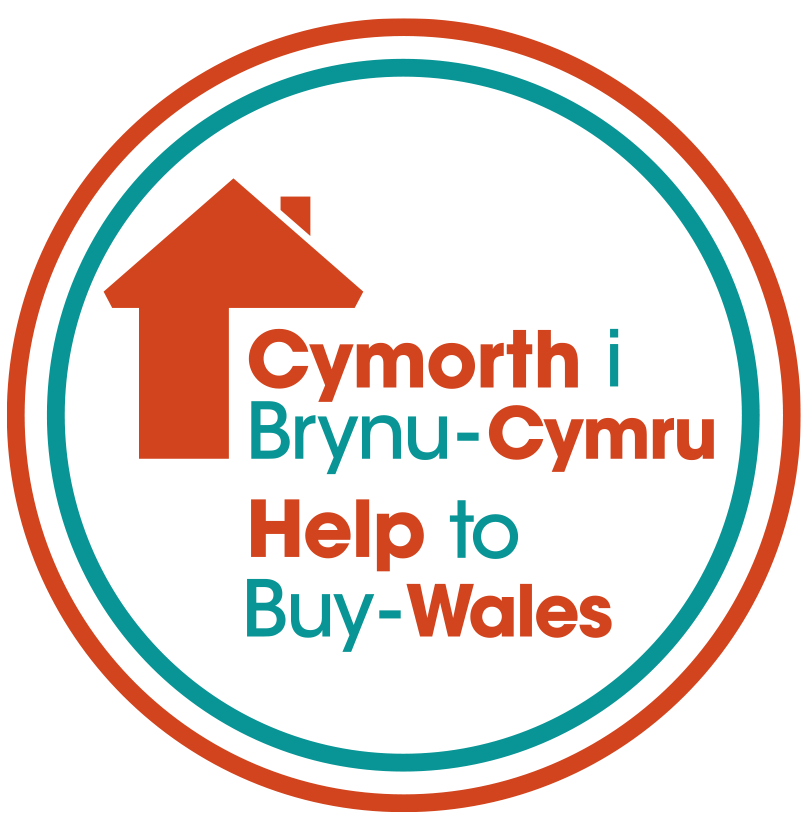 MOVE INTO A
WITH JUST 5% DEPOSIT
With the help of the Welsh Government, a shared equity loan is available to buyers of new build homes of up to £250,000 (from April 2021). This means that you could buy one of our stylish and environmentally friendly homes with as little as a 5% deposit! We've created a Help to Buy page to demonstrate how this scheme can benefit you.
READ MORE ABOUT HELP TO BUY >>>